Nordic Semiconductor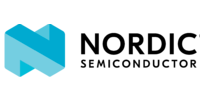 Nordic Semiconductor is a Norwegian fabless semiconductor company specializing in wireless communication technology that powers the Internet of Things (IoT). Nordic was established in 1983 and has more than 1000 employees across the globe. Their award-winning Bluetooth Low Energy solutions pioneered ultra-low power wireless, making them the global market leader. The technology range was later supplemented by ANT+, Thread and Zigbee, and in 2018 they introduced low power, compact LTE-M/NB-IoT cellular IoT solutions to extend the penetration of the IoT. The Nordic portfolio was further complemented by Wi-Fi technology in 2021.
Nordic built their market reputation by supplying leading-edge wireless technologies supported by development tools that shield the designer from RF complexity, allowing anyone with a bright idea to build innovations based on the IoT platform. Today, the award-winning, high-performance, yet easy to design-in, Bluetooth LE solutions are used by the world's leading brands in a variety of products, including wireless PC peripherals, gaming, sports and fitness, mobile phone accessories, consumer electronics, toys, healthcare and automation. Nordic is a member of the ANT+ Alliance, Bluetooth SIG, Thread Group, Zigbee Alliance, Wi-Fi Alliance, and GSMA.
Browse products by
Search, compare and buy electronic parts by on oemsecrets. Browse parts by product category to find the best prices from distributors.
Development Boards, Evaluation Tools
Education Maker & Hobbyist Electronics
Electronic & Electrical Components
Embedded Computers, Education & Maker Boards
Wireless Modules & Adaptors