Nordic Semiconductor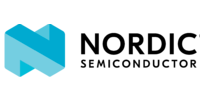 Nordic Semiconductor is a Norwegian manufacturer of chips. They have unrivalled levels of wireless performance products which support 3 main connectivity topologies: Bluetooth low energy, ANT (+) and 2.4 GHz protocols.
It was founded in 1983 and the company went public on the Norwegian stock exchange in 1996. It has since acquired a few subsidiaries within its brand. Headquartered in Trondheim, Norway, Nordic products offers ultralow power (ULP) wireless chips that can be used in even the most cost-sensitive consumer products.
Nordic Semiconductor design and produce system-on-chip (SoC) and connectivity solutions and their product portfolio nRF24 series, nRF51 series, nRF52 series, nRF53 series, radio stacks (NFC/Zigbee/BLE/Thread) etc.
Nordic Semiconductor's chips can be found in products such as wireless PC peripherals, gaming controllers, sports and fitness sensors, toys, advanced multi-media controllers, and digital/satellite TV (set-top box) remotes and much more.
Browse products by
Search, compare and buy electronic parts by on oemsecrets. Browse parts by product category to find the best prices from distributors.
Development Boards, Evaluation Tools
Education Maker & Hobbyist Electronics
Electronic & Electrical Components
Embedded Computers, Education & Maker Boards
Wireless Modules & Adaptors