STMicroelectronics' P0102BL - Ultra-Low Current Thyristors Make Switching Easy
Thyristors are usually associated with high-power designs. In some cases, however, a thyristor also is well suited to an application where low power consumption is needed – ST's P0102BL is the tool of choice.
Its most outstanding attribute is the extremely low gate current. Firing off the P0102BL can be accomplished with but 200 Microamperes – other Thyristor types demand ten or even hundred times more current. The maximum amount of current handled by the part is 250mA – while not earth-shattering, the STMicroelectronics P0102BL can always be used to fire off a second thyristor.
While most low-power parts tend to have extremely low breakdown voltages, ST's semiconductor manufacturing experience allows them to promise a Vdrm of 200V – not enough for UK or EU line power, but acceptable for US applications.
All those of you seeking a quick refresher on all things thyristor are well-advised to take a look at STM's application note AN2703. Click here to view the application note. It provides concise explanation of all important thyristor parameters, and is not limited to the P0102BL.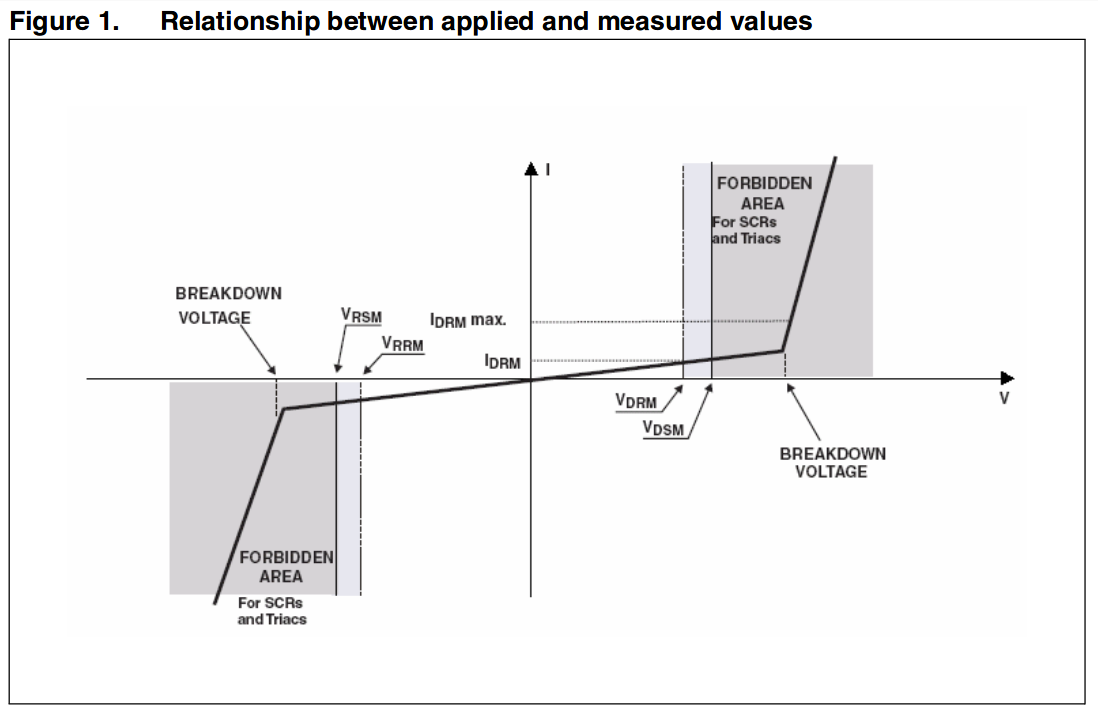 STM provide detailed information on thyristor parameters
Sadly, those of you looking for a through-hole thyristor are out of luck – the part is only available in the SOT23-3L casing, which – however – should be hand-solderable with a bit of skill.
Author: Tam Hanna
Published: March 12, 2021